Second Floor
Return to House Page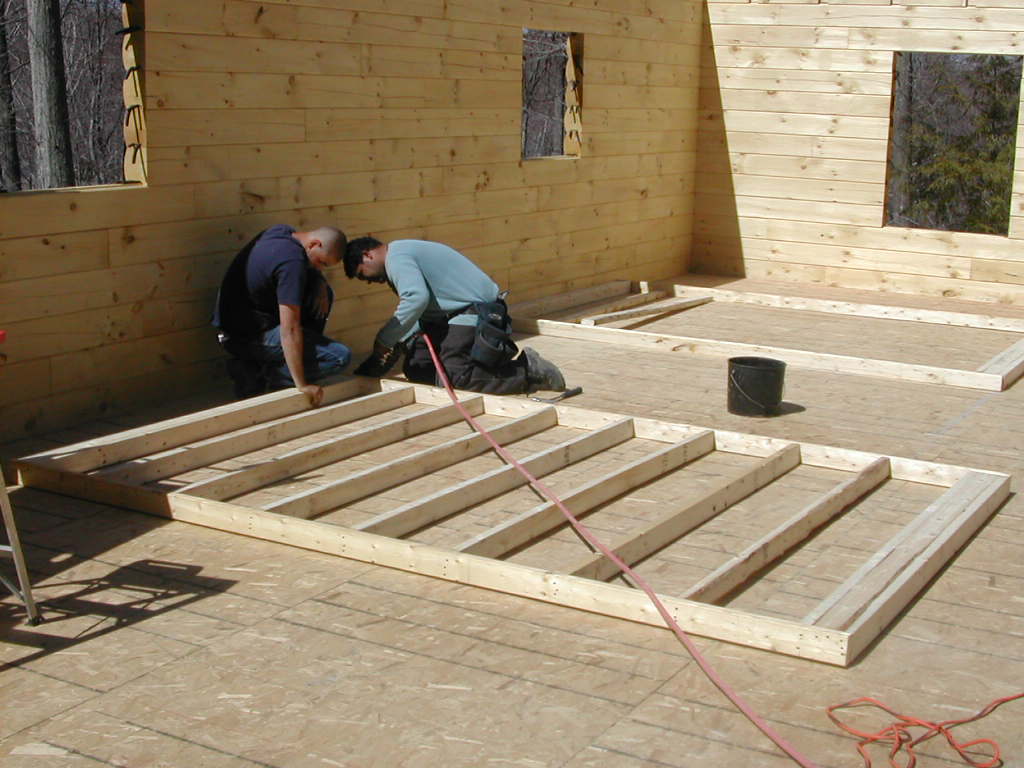 Building partition walls to hold second floor.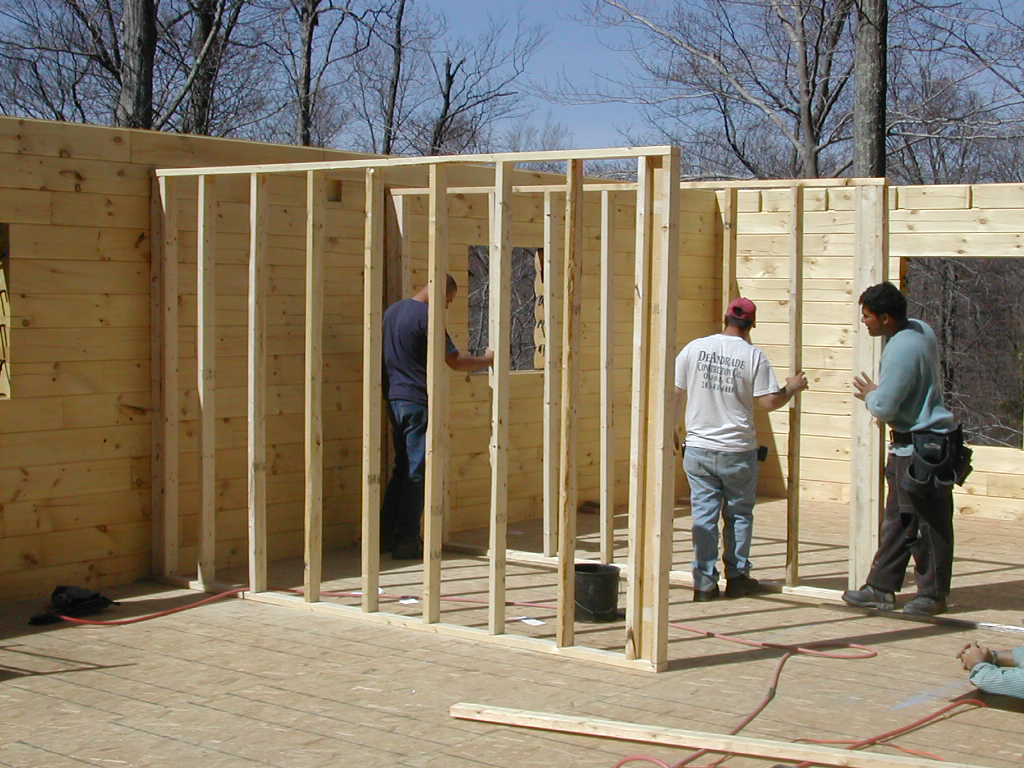 Downstairs bathroom walls.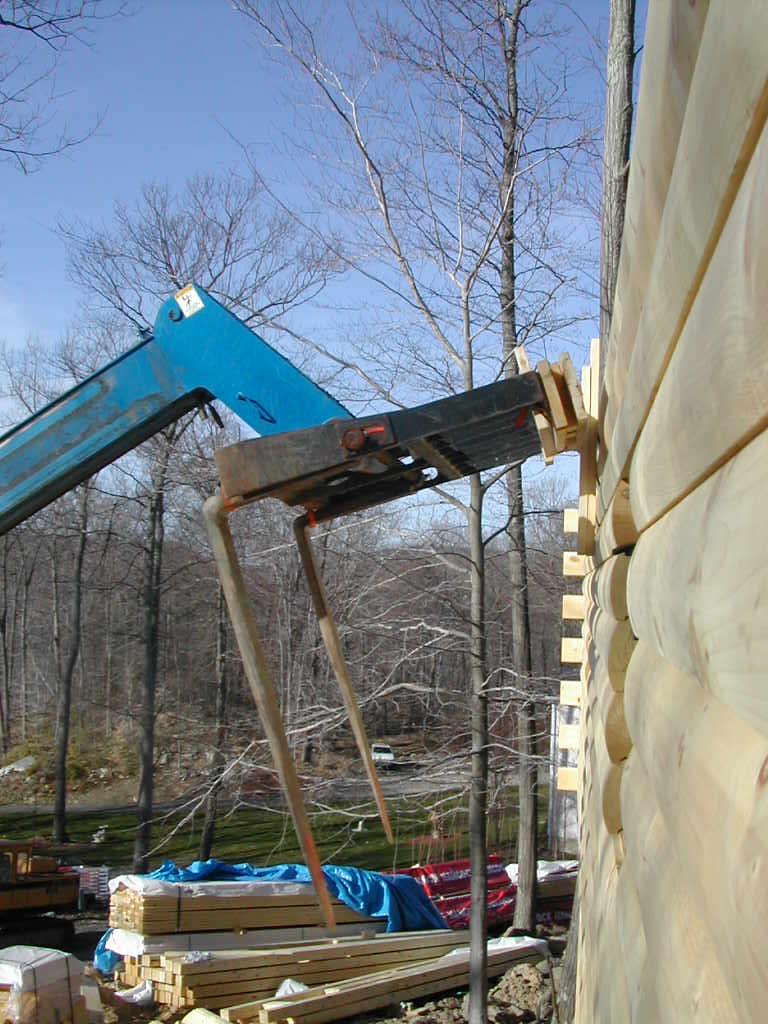 Pushing the wall in to get it straight. Yet another use for that "forklift"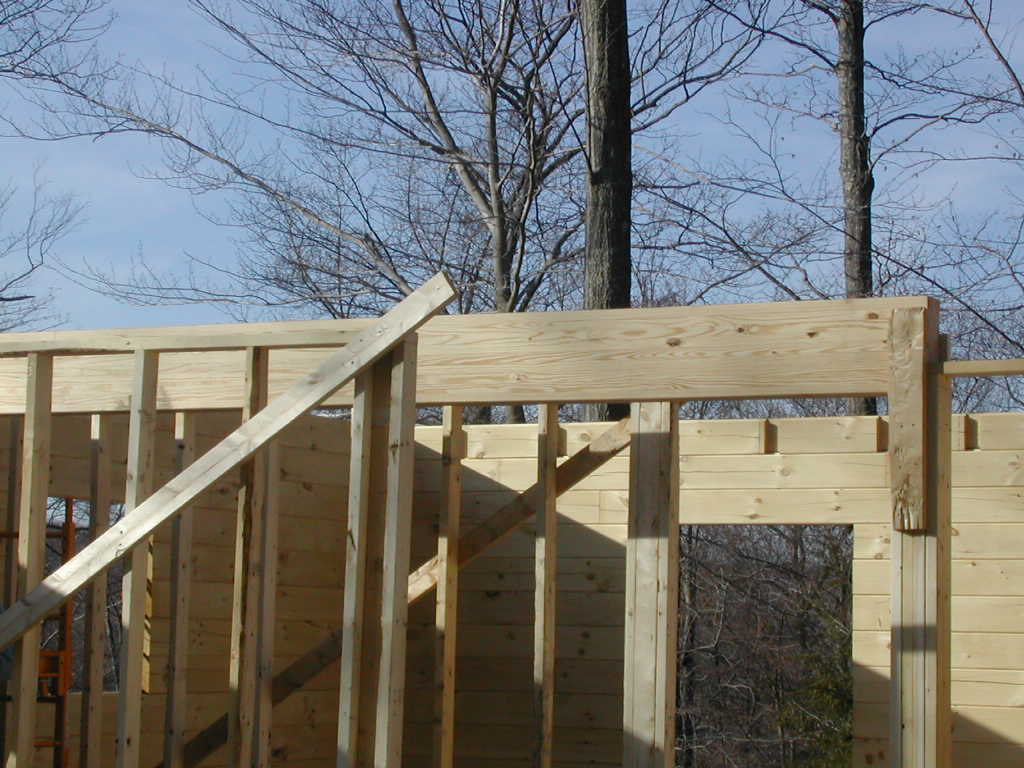 Glu-Lam Beam in place.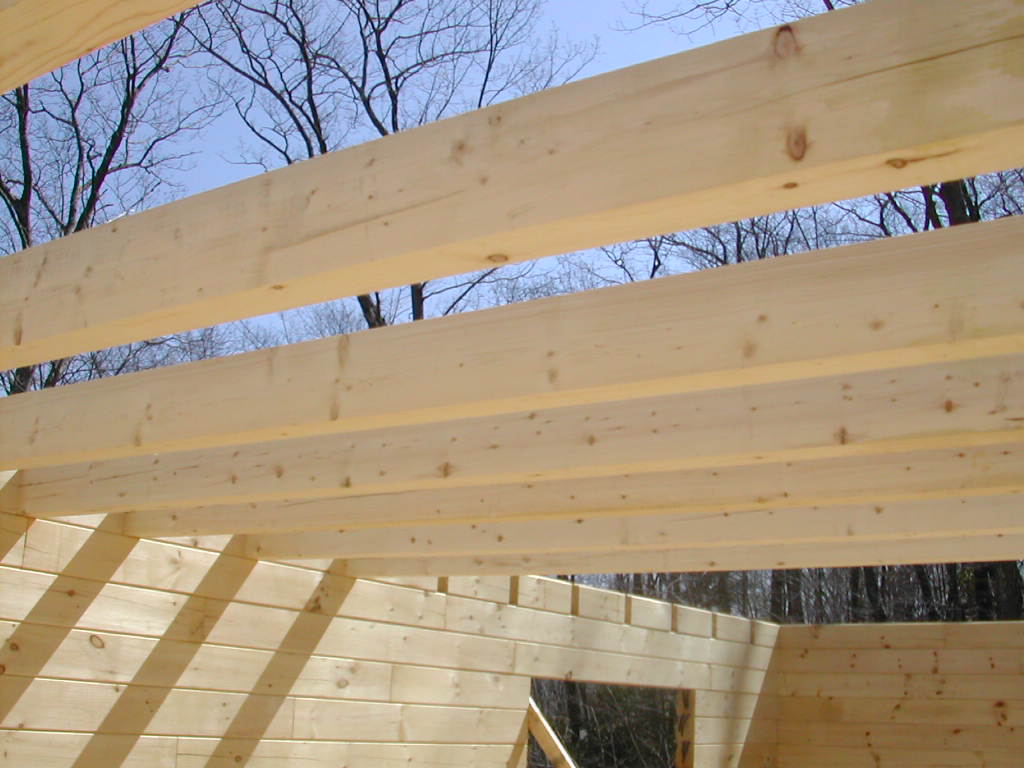 6 by 8 Floor Joists.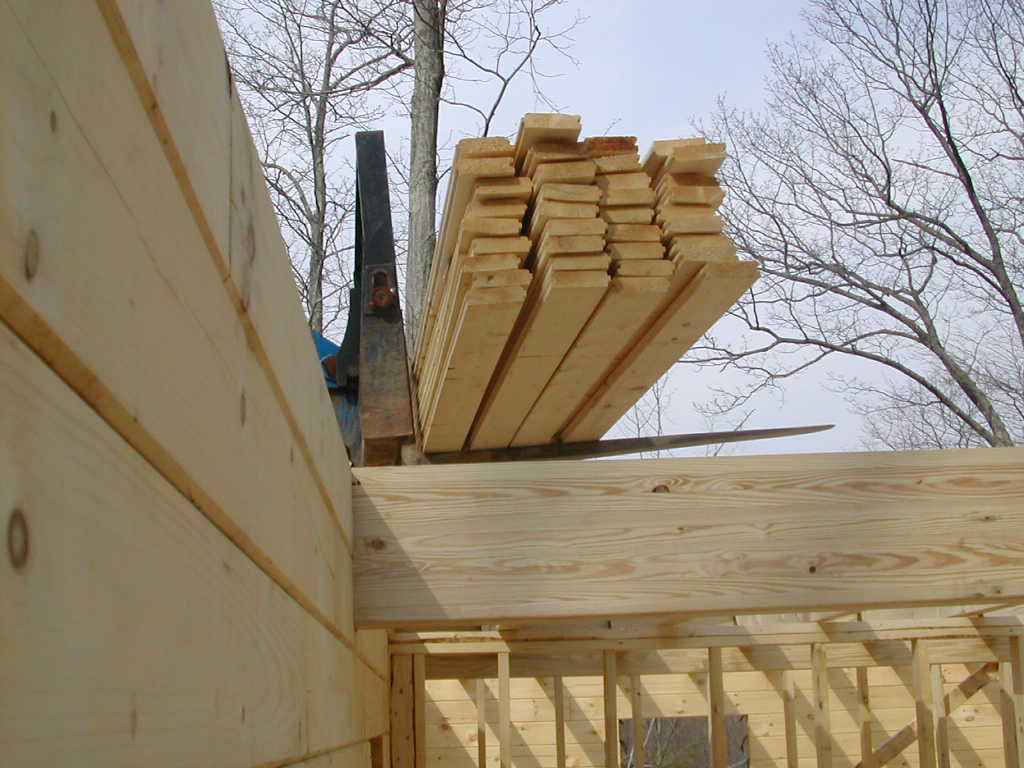 Ready to begin putting the floor in.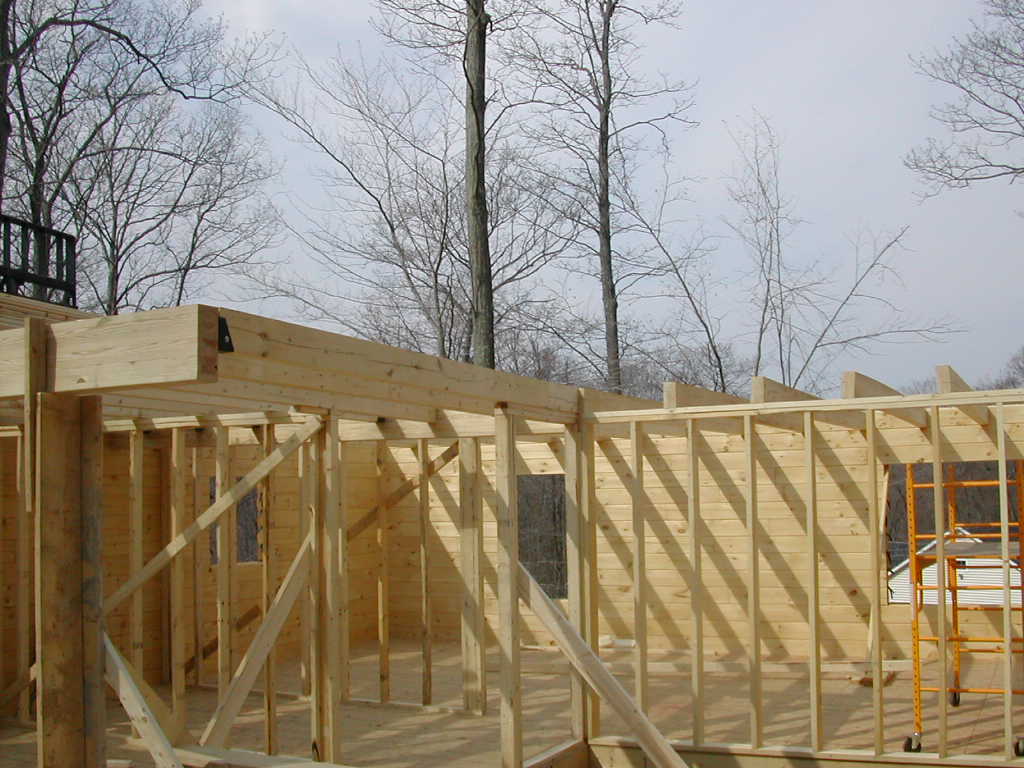 Second Floor Tongue-n-Groove boards.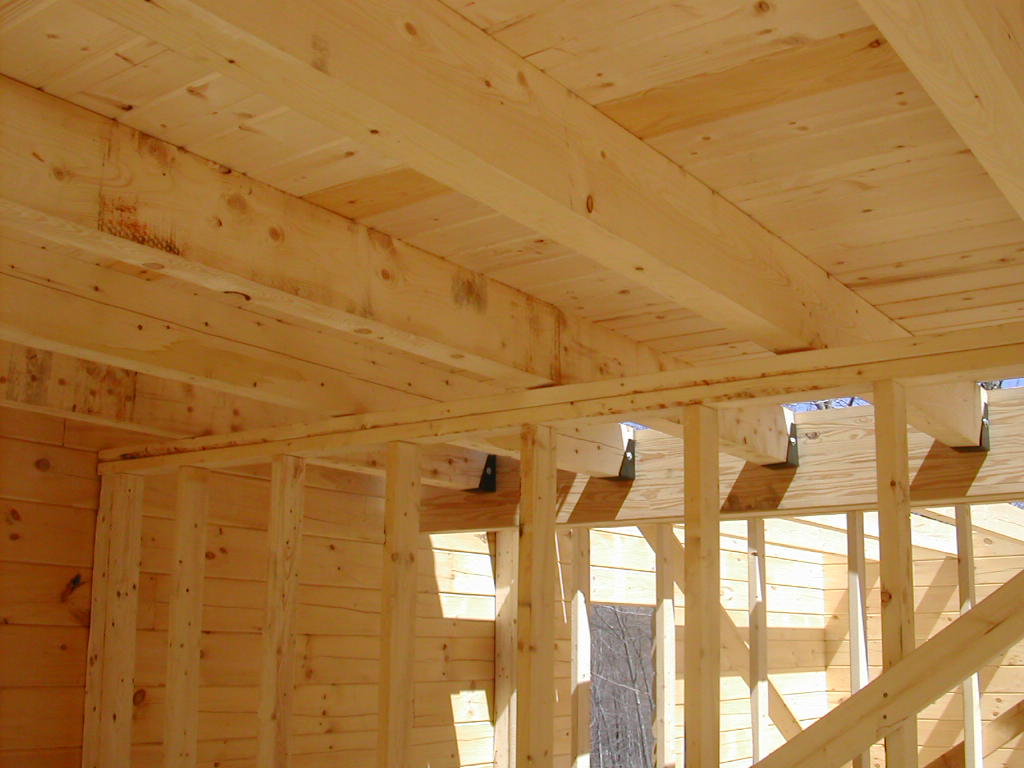 Second floor (also 1st floor ceiling) taking shape. Lots of sanding needed on those joists though :(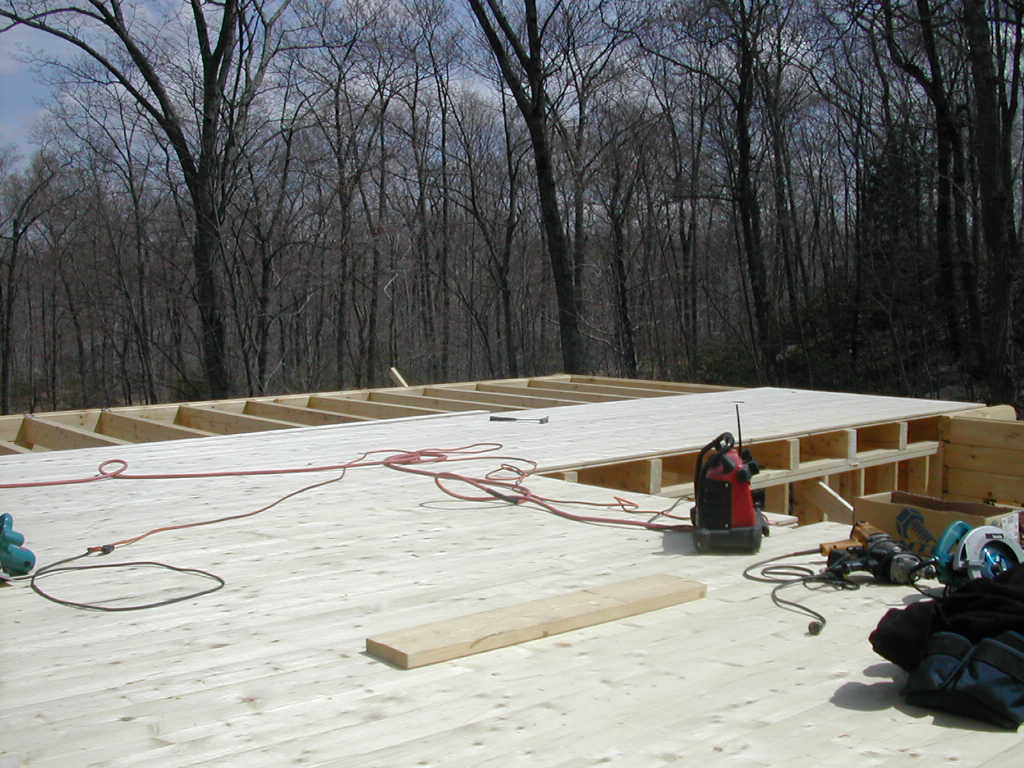 Almost done.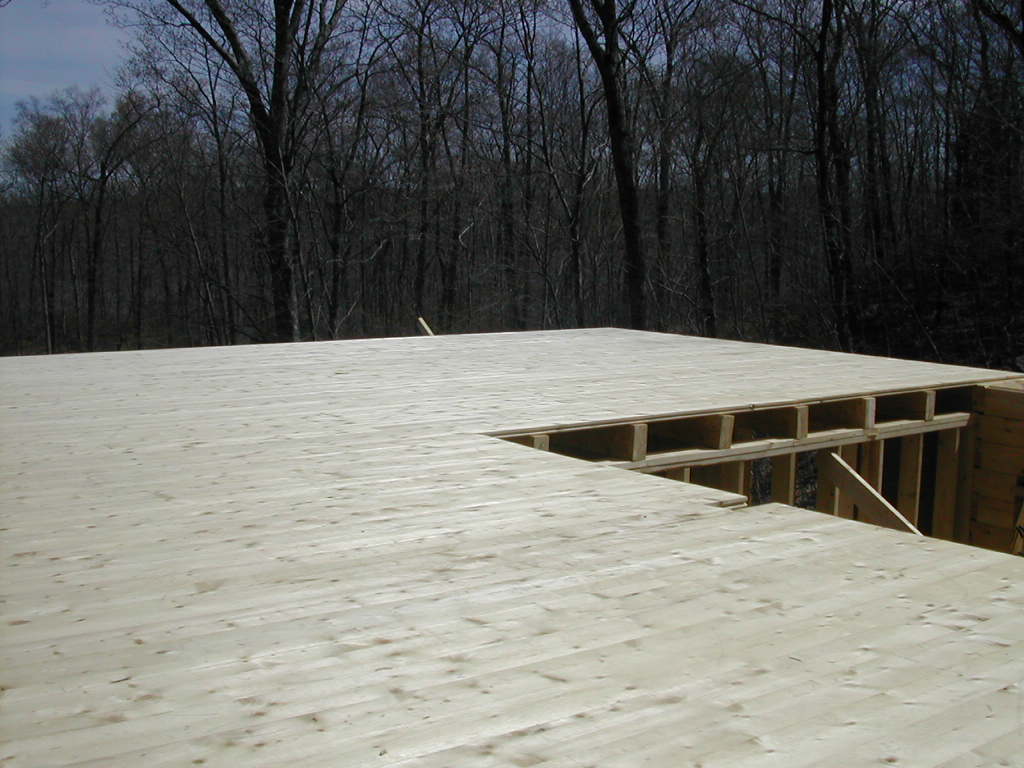 Second Floor is done.