Foundation
Return to House Page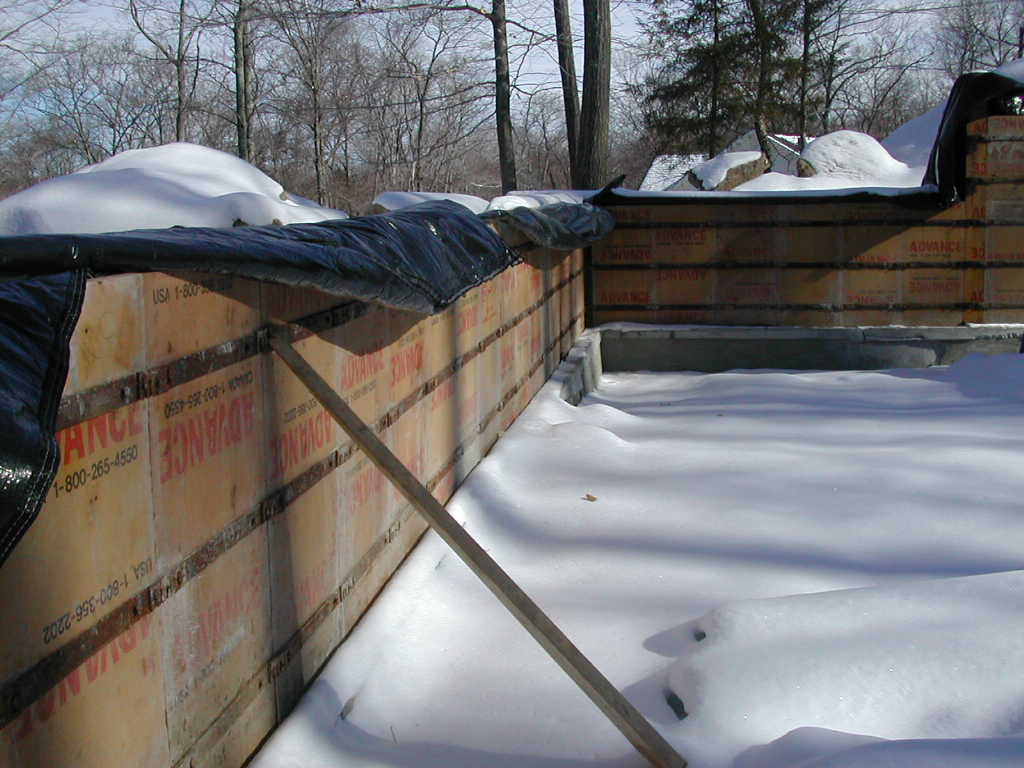 Forms for the walkout basement and garage area.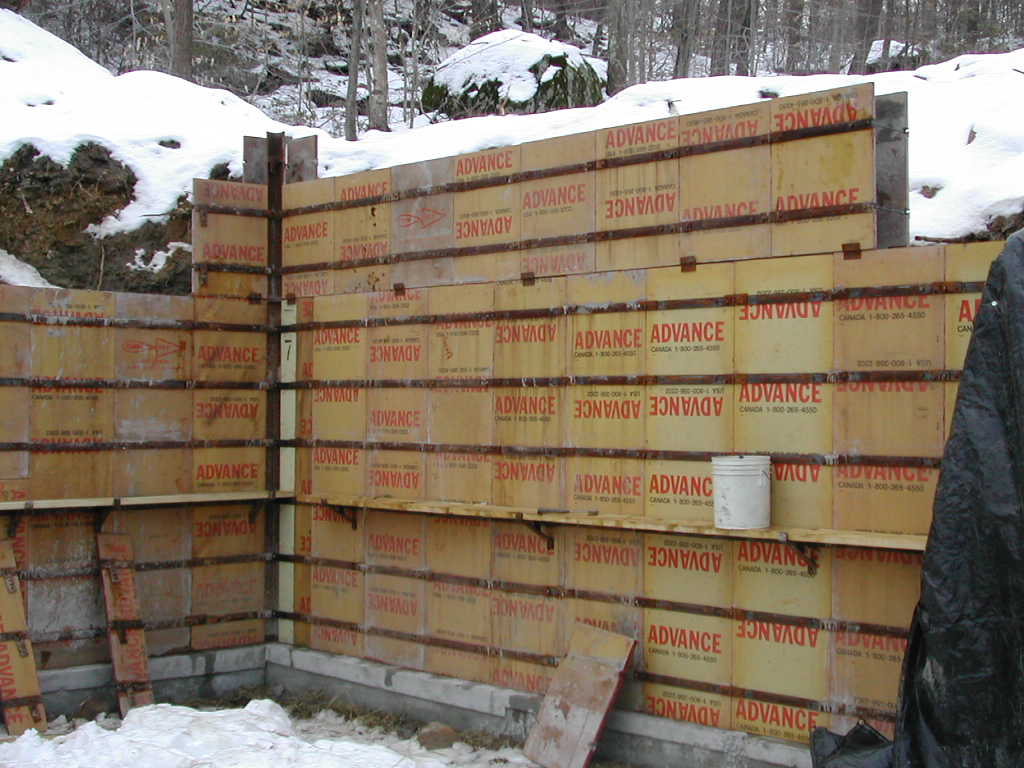 Forms for greatroom walls.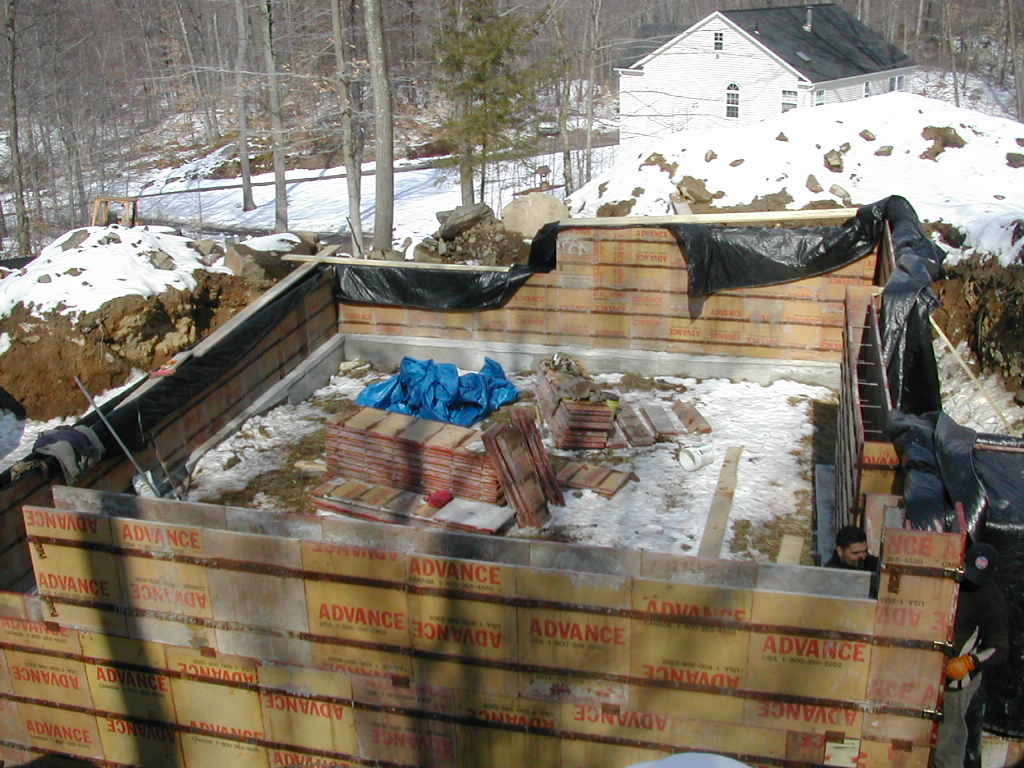 The entire house from future deck.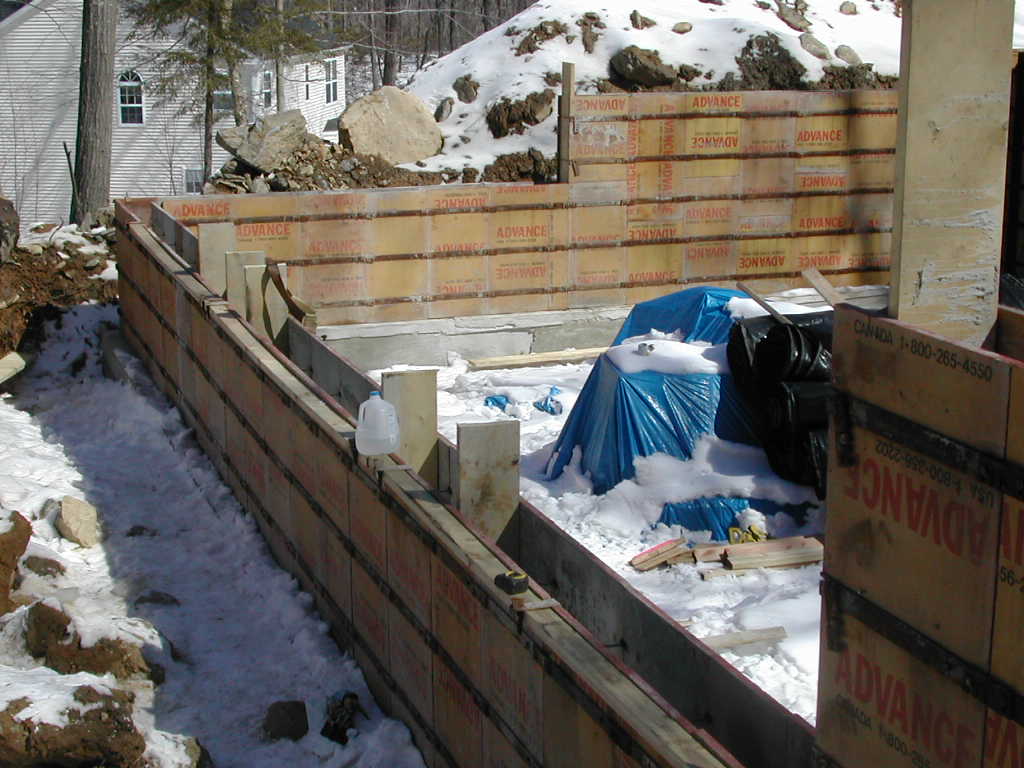 Doors marked out.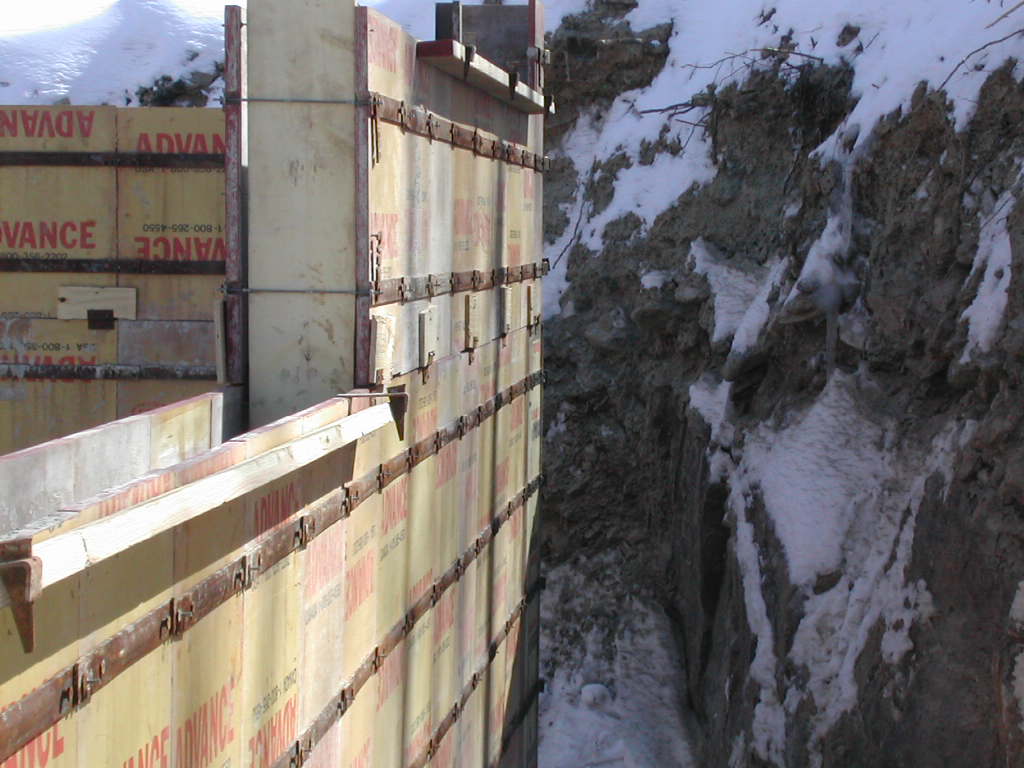 Great room wall. I wanted to use the natural ledge but Fernando said no.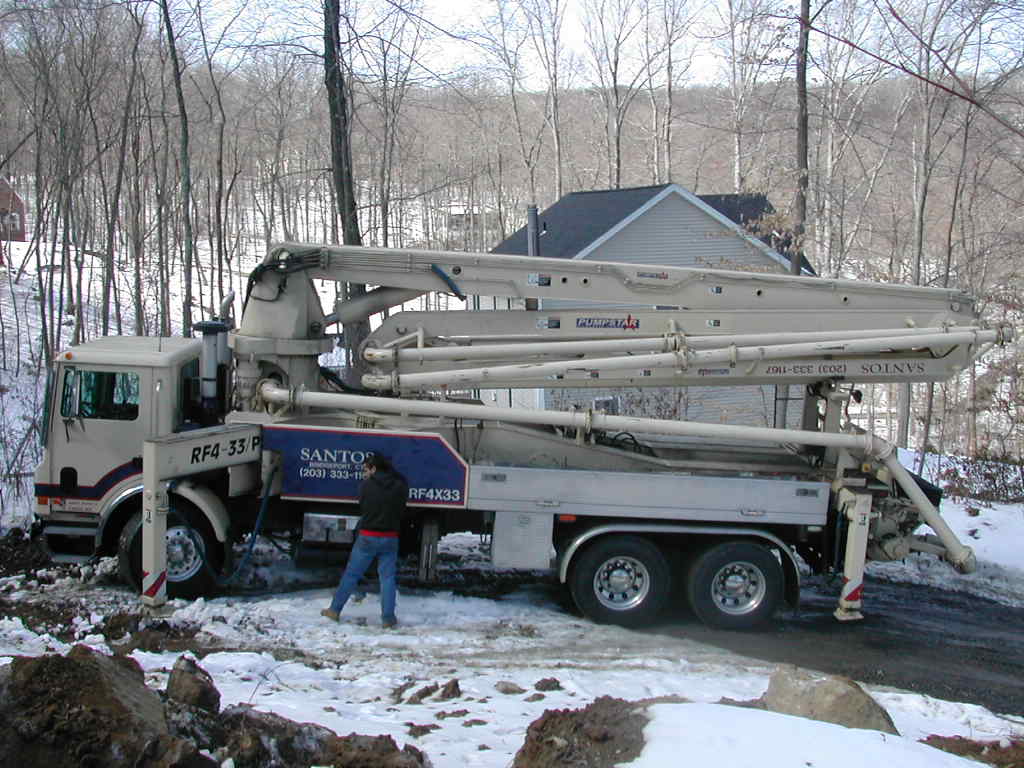 Had to use a pump, no way to get cement trucks around the house.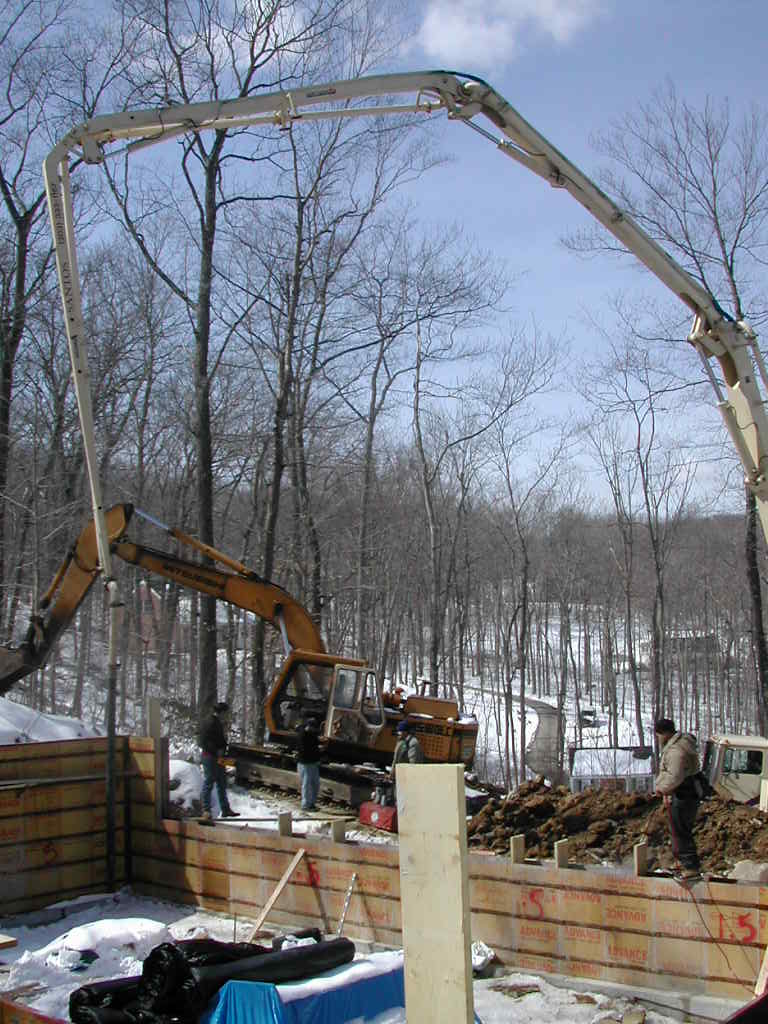 Pump setup and ready to go.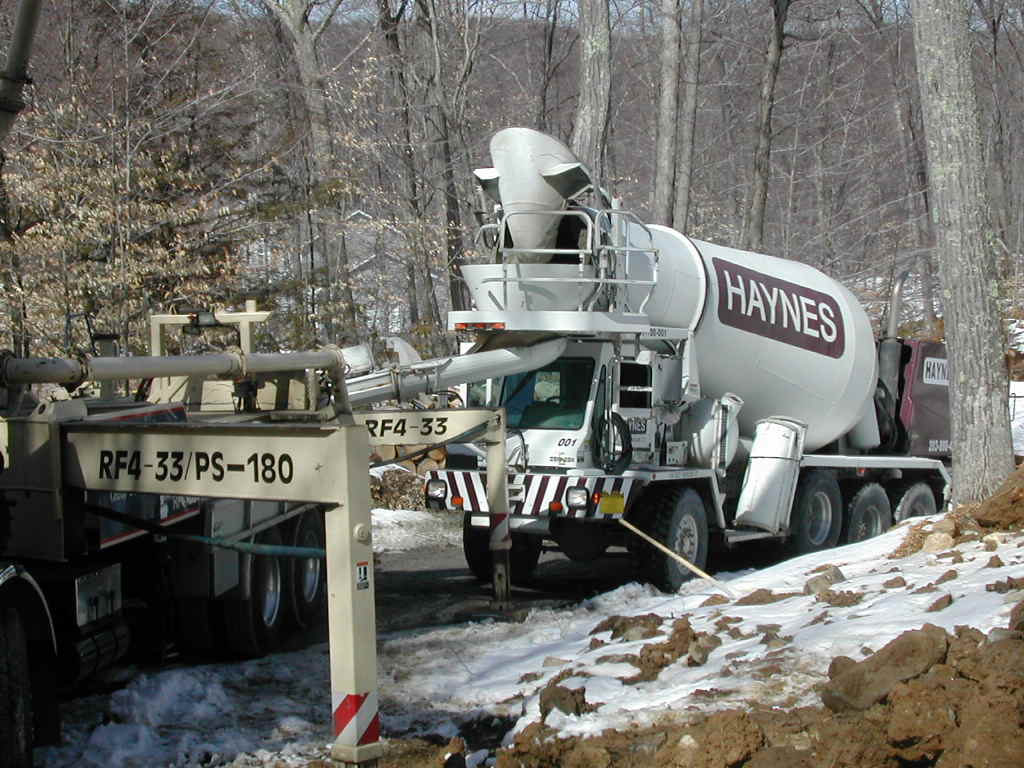 Cement into the pump.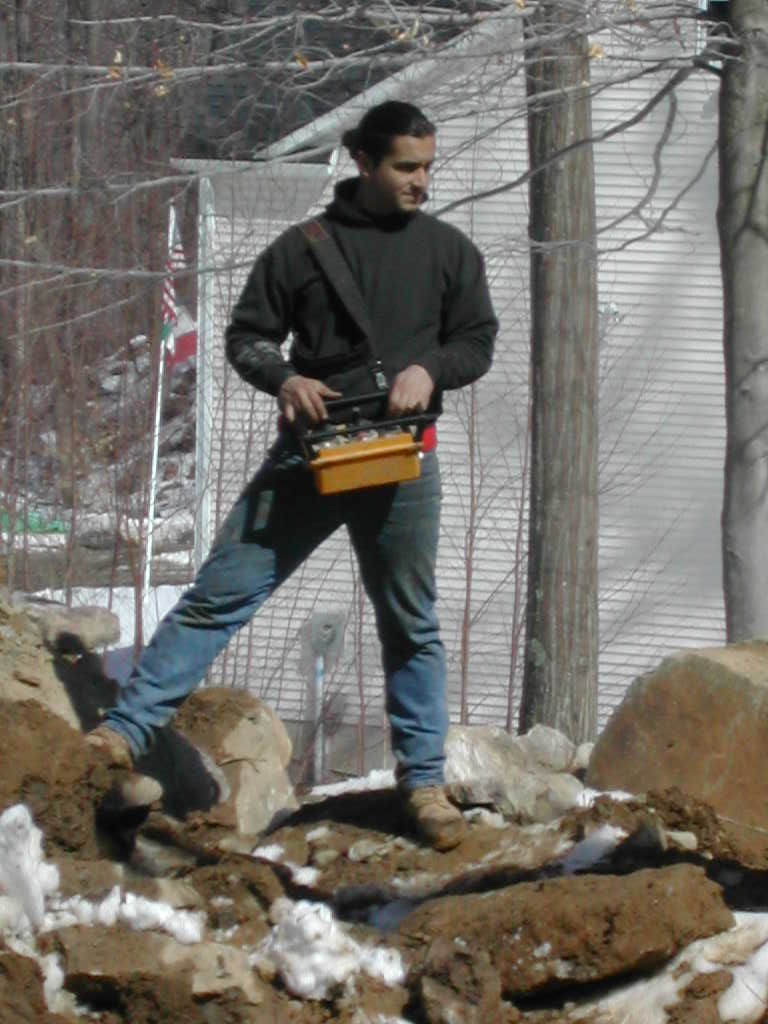 Running the pump is like playing with an expensive remote control toy.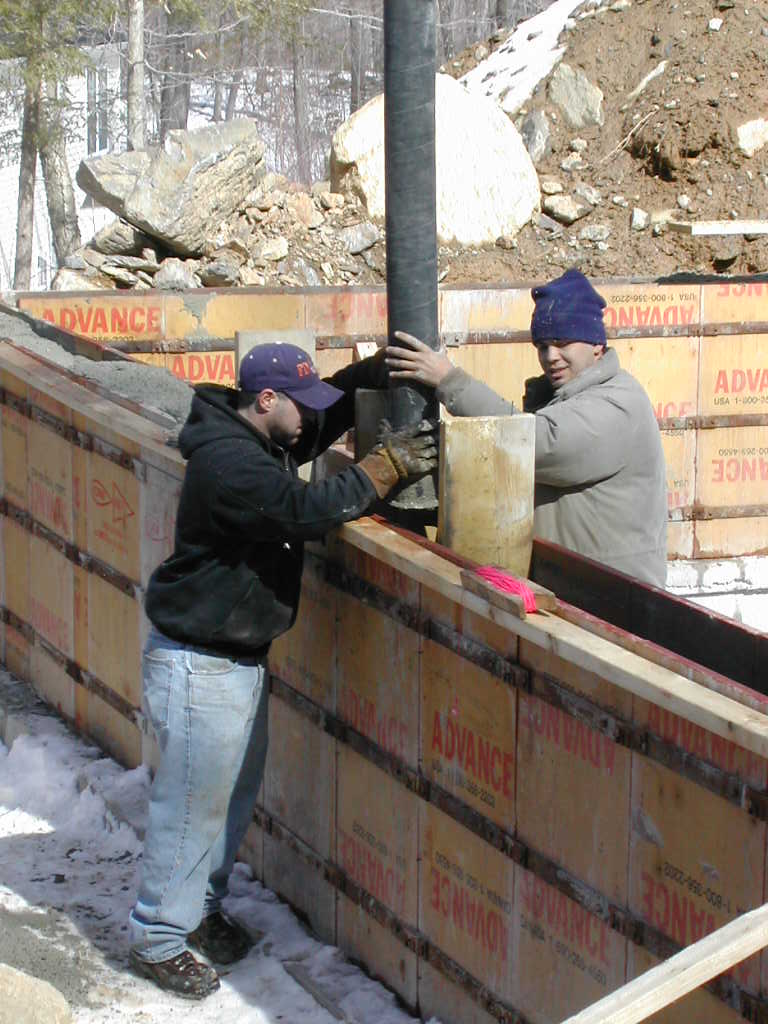 Fernando and Alex pouring the walls.