Footings
Return to House Page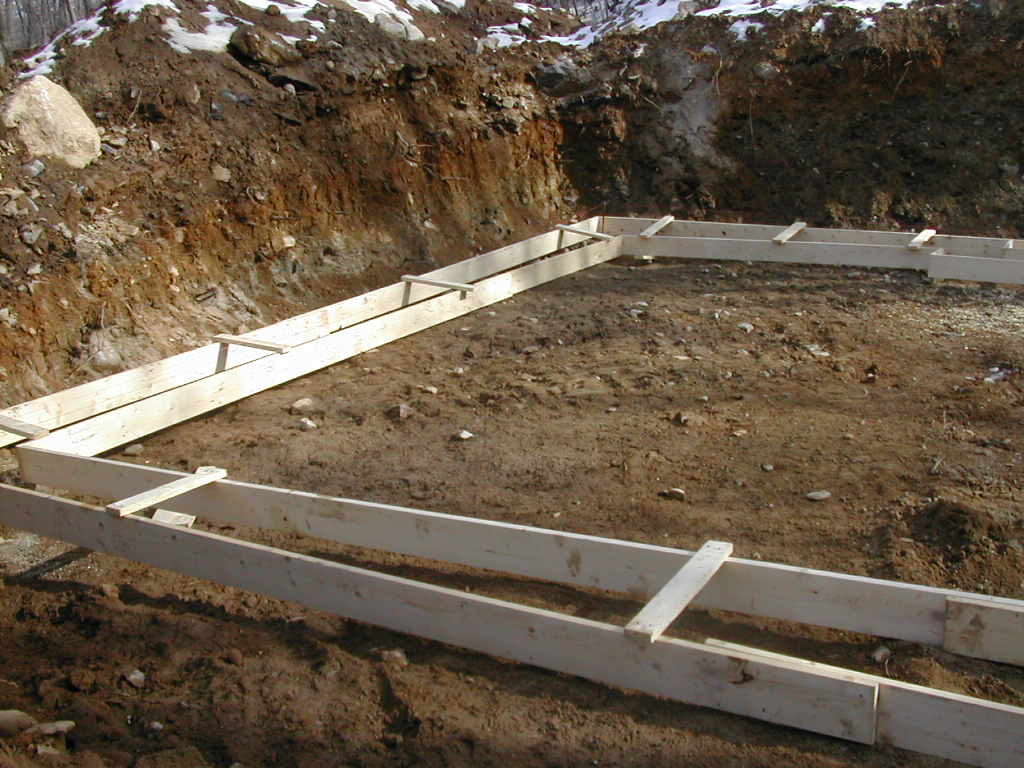 Forms going in. This is where the bedrooms will be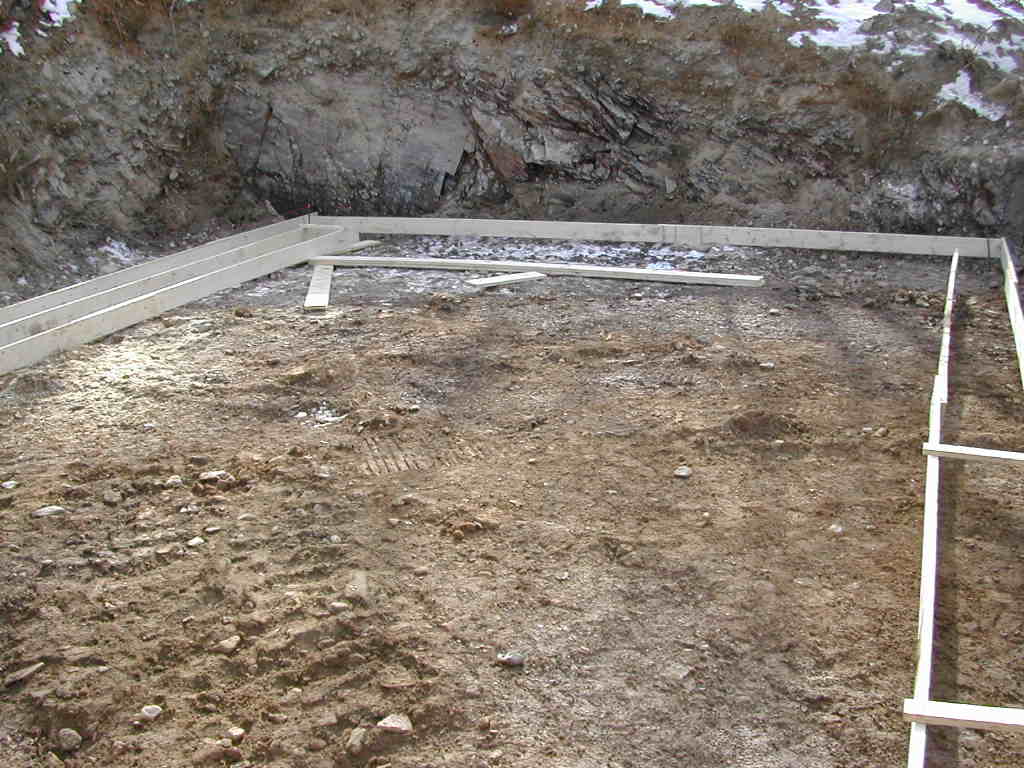 Kitchen/Greatroom forms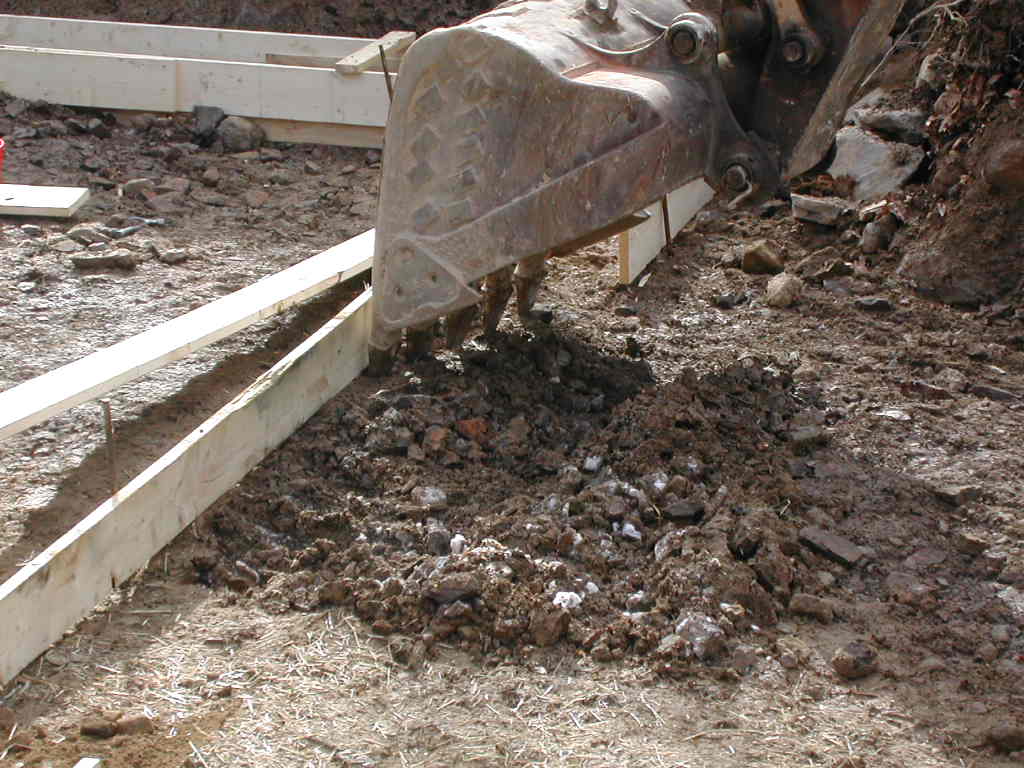 Digging footings a bit deeper for garage, careful not to wreck the footings already in place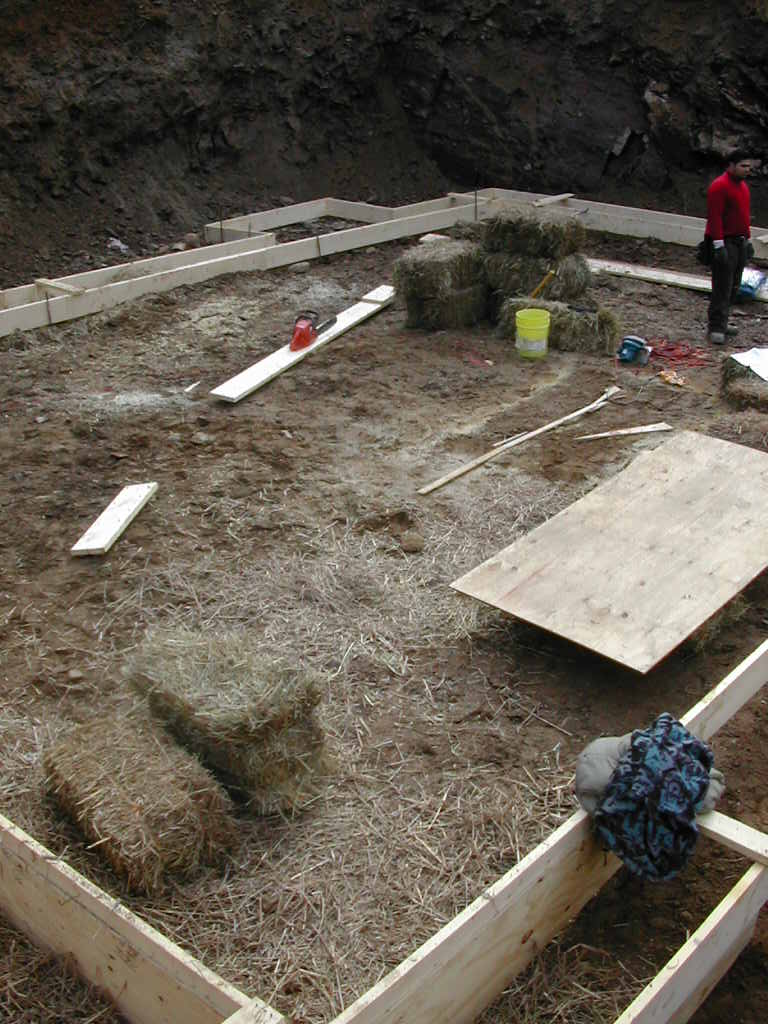 Most of the house, fireplace cutout can be seen in the background.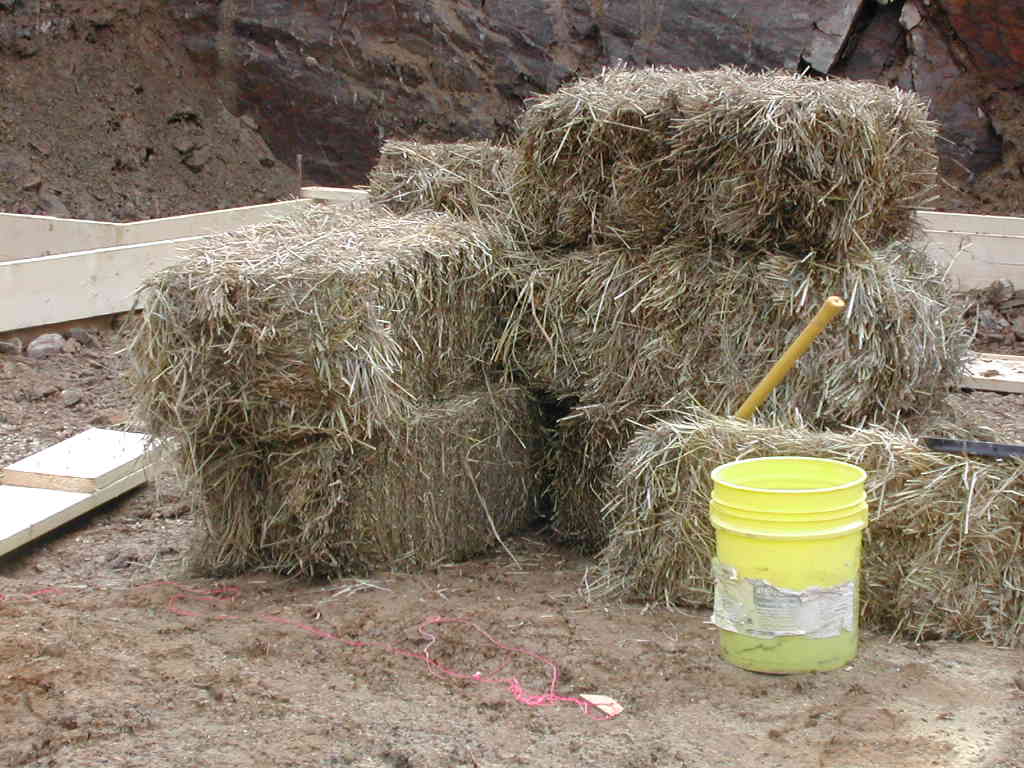 Hay to help keep the ground from freezing, didn't realize we would have to play farmer to build the house.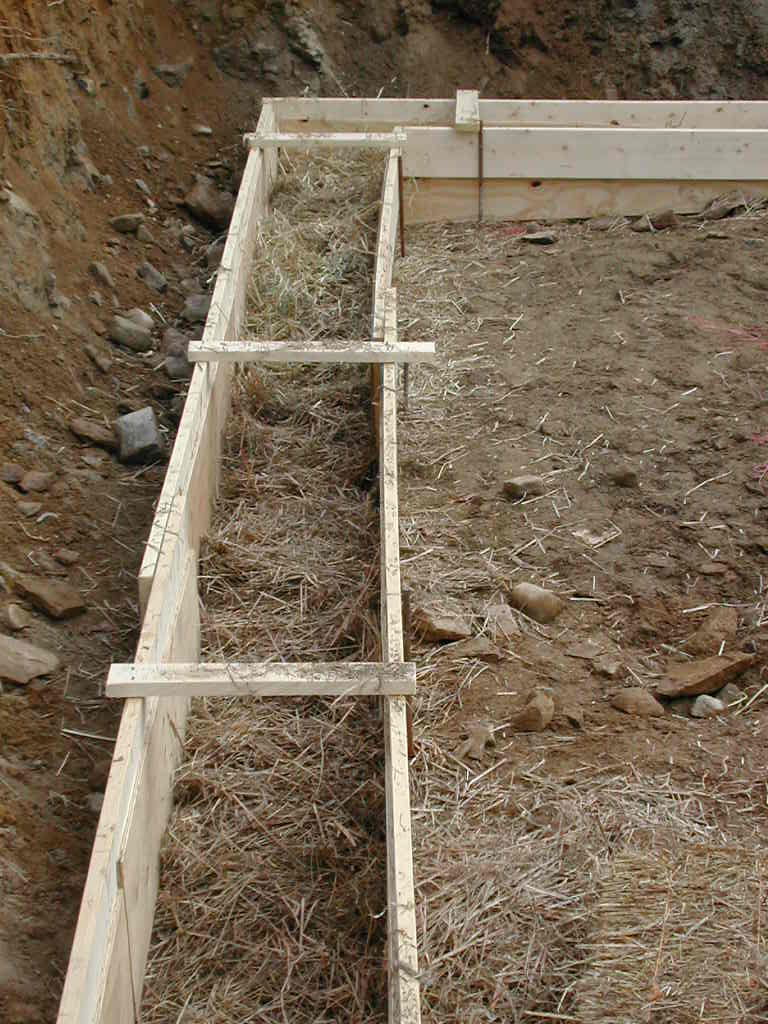 Starting to spread the hay.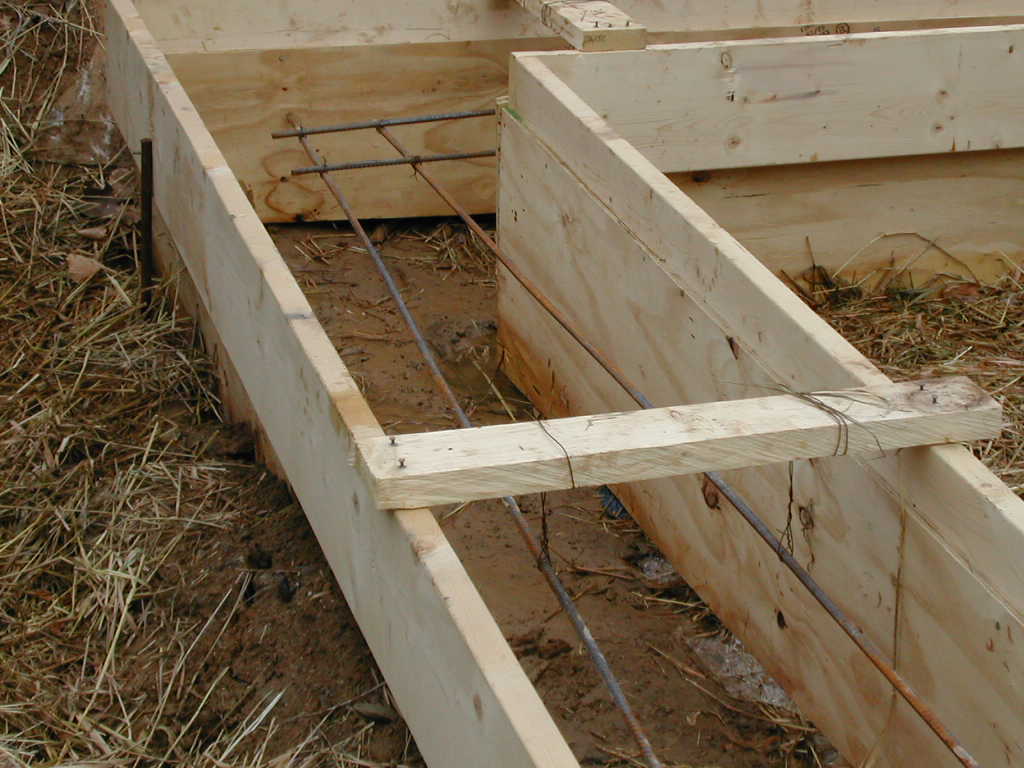 A bit of rebar for extra support.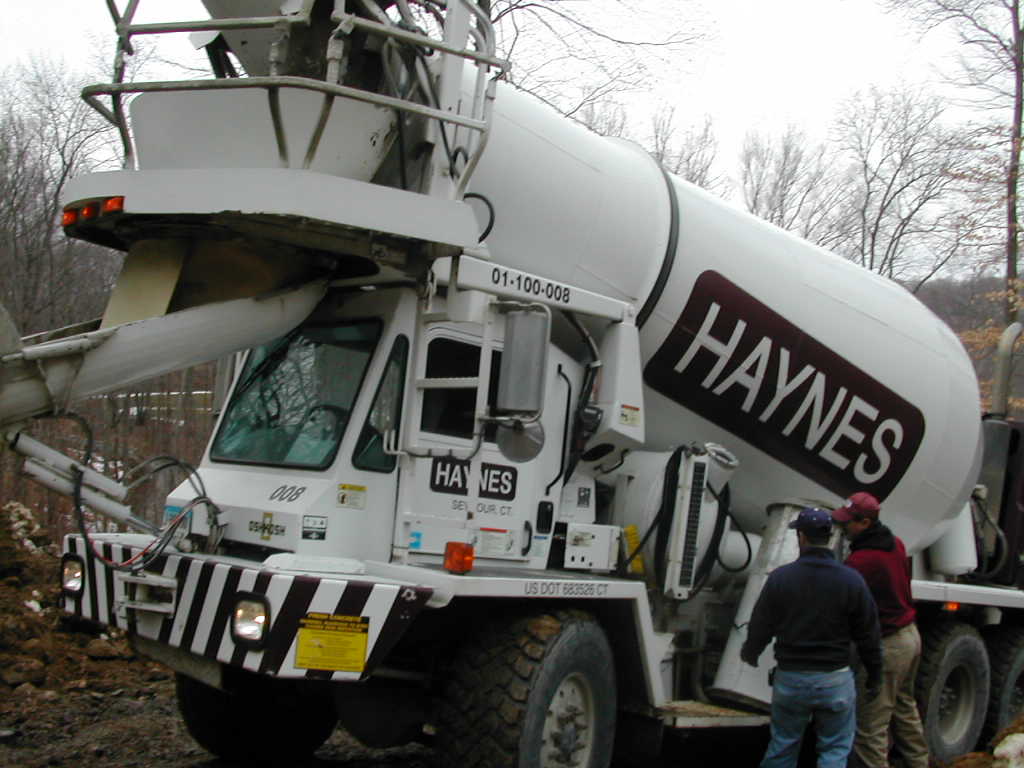 Cement truck shows up.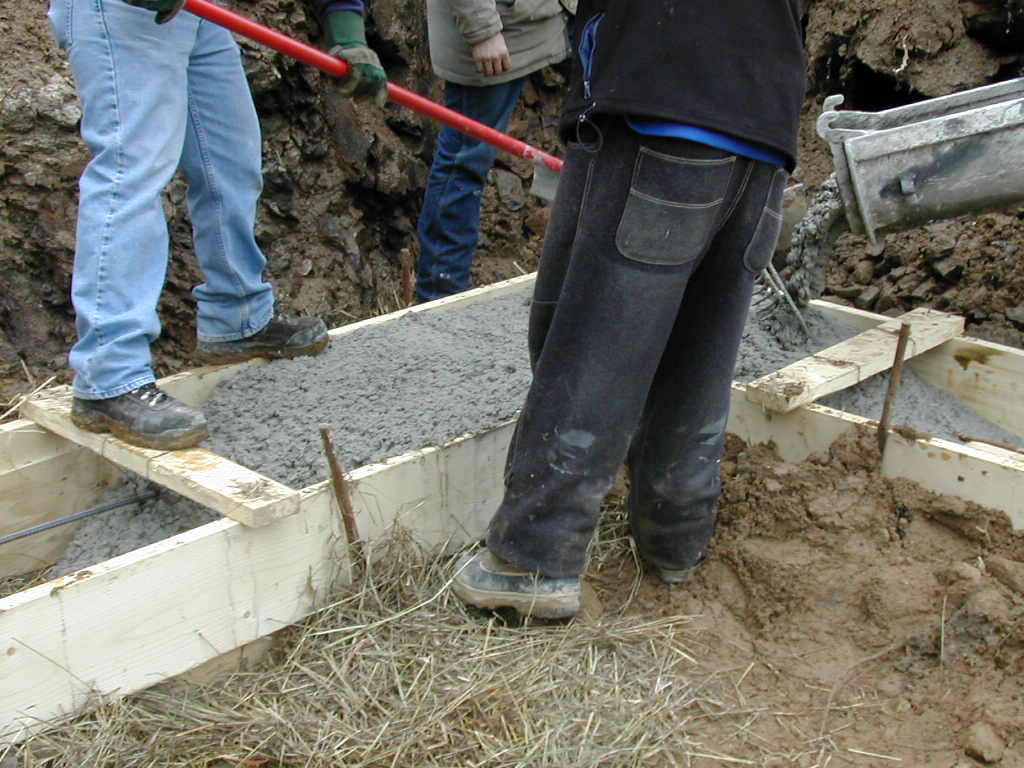 The first cement is poured.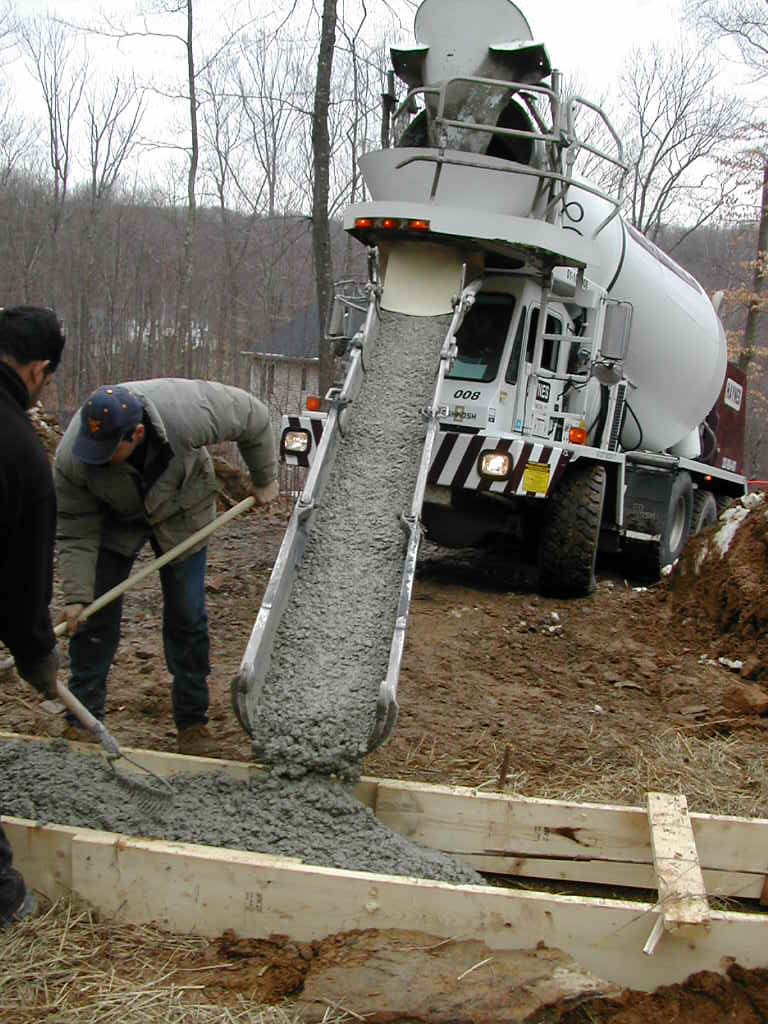 Pouring the footings for in the garage area.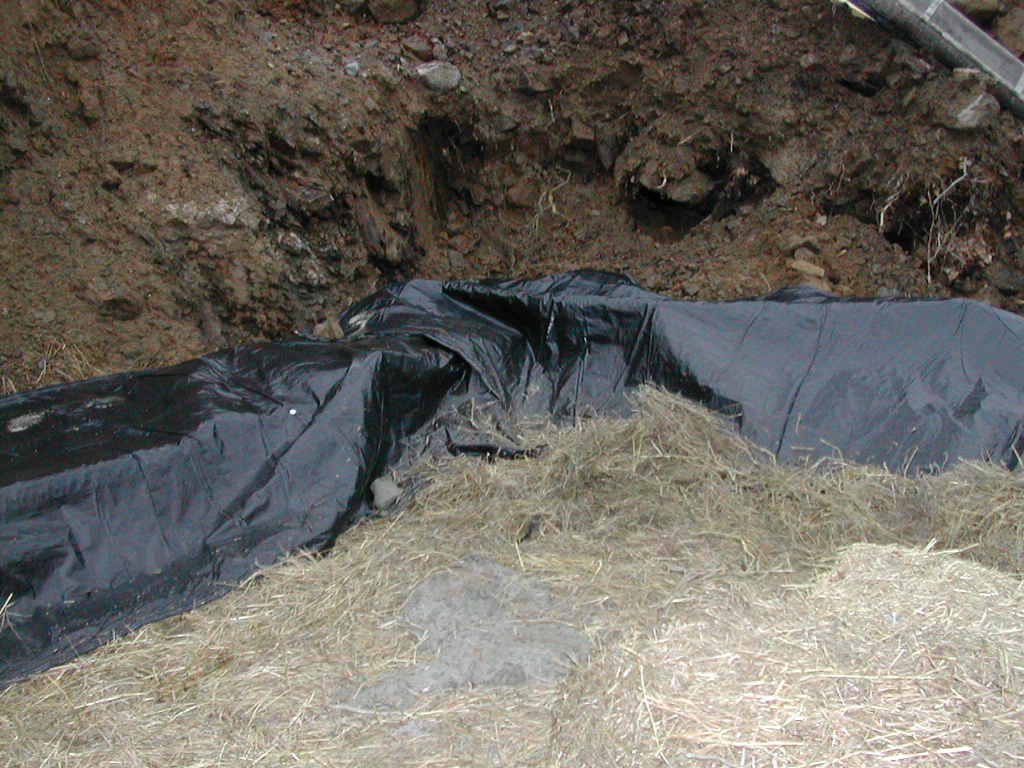 Done pouring, hay is spread and the footings are tucked in for the night to cure.