Delivery
Return to House Page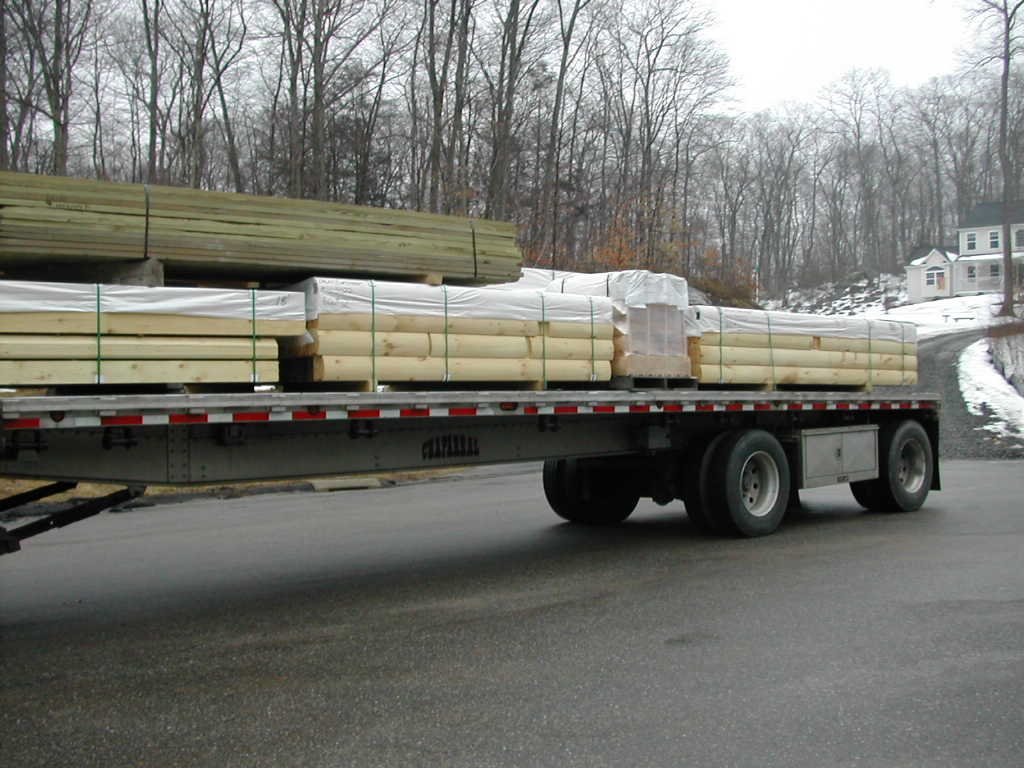 First of 3 trucks shows up.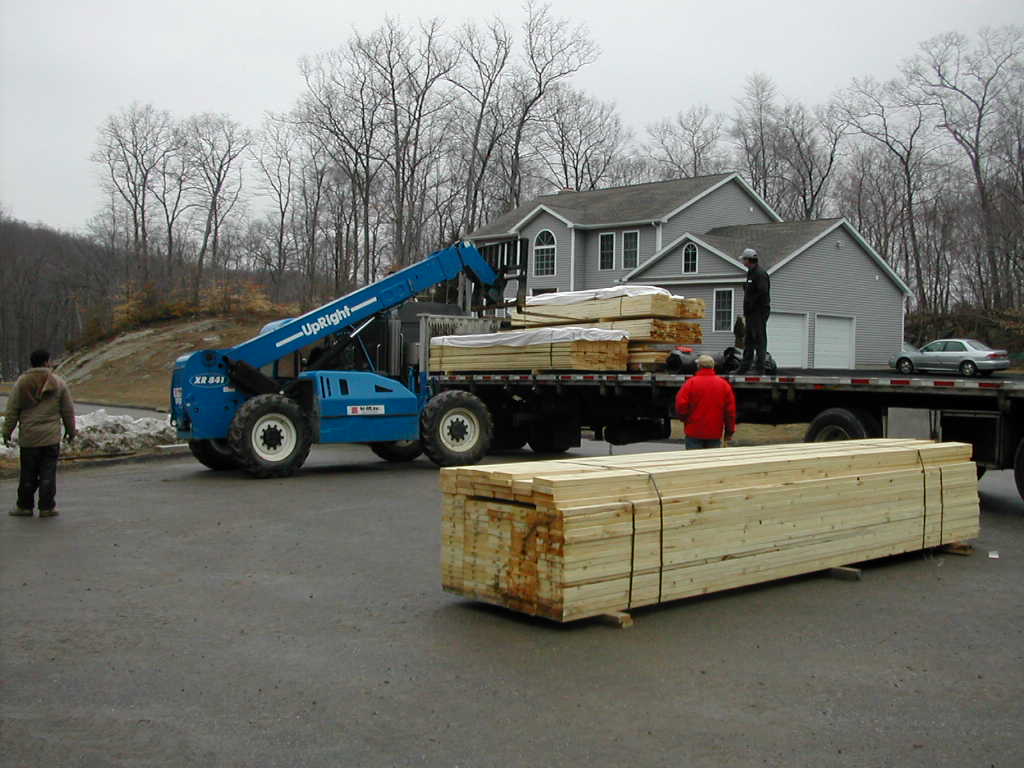 Almost done unloading the second truck. Thankfully there is plenty of room in the cul-de-sac to move things around.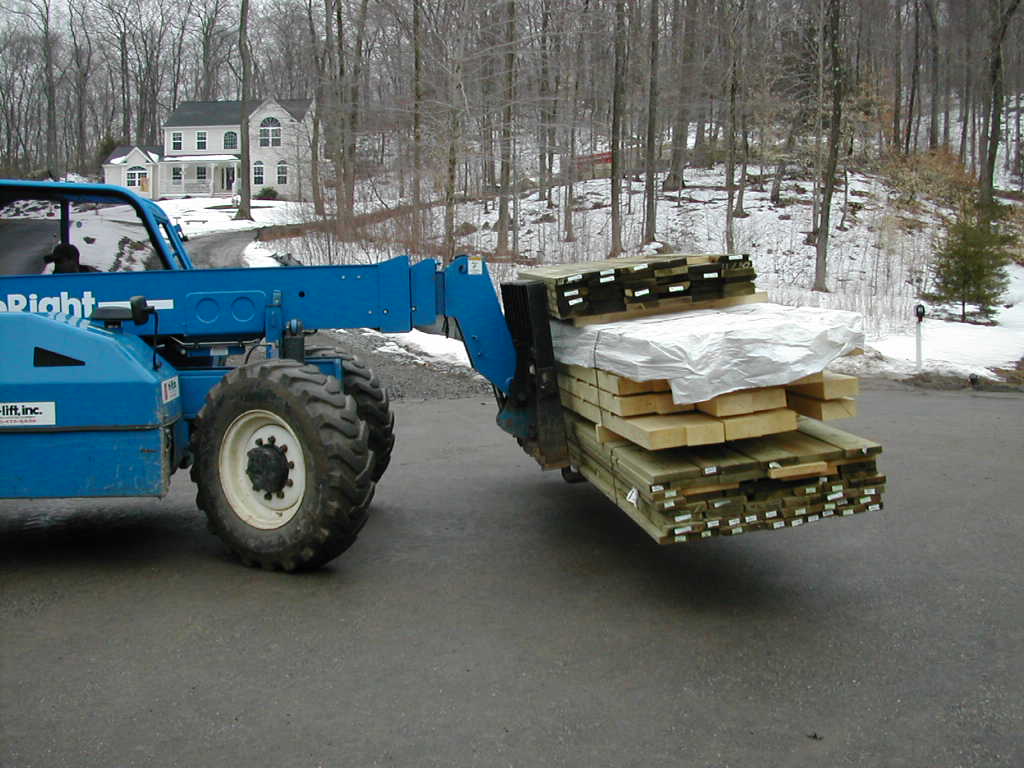 A load ready to bring up. The rental of the forklift was a good investment, otherwise we'd still be there unloading.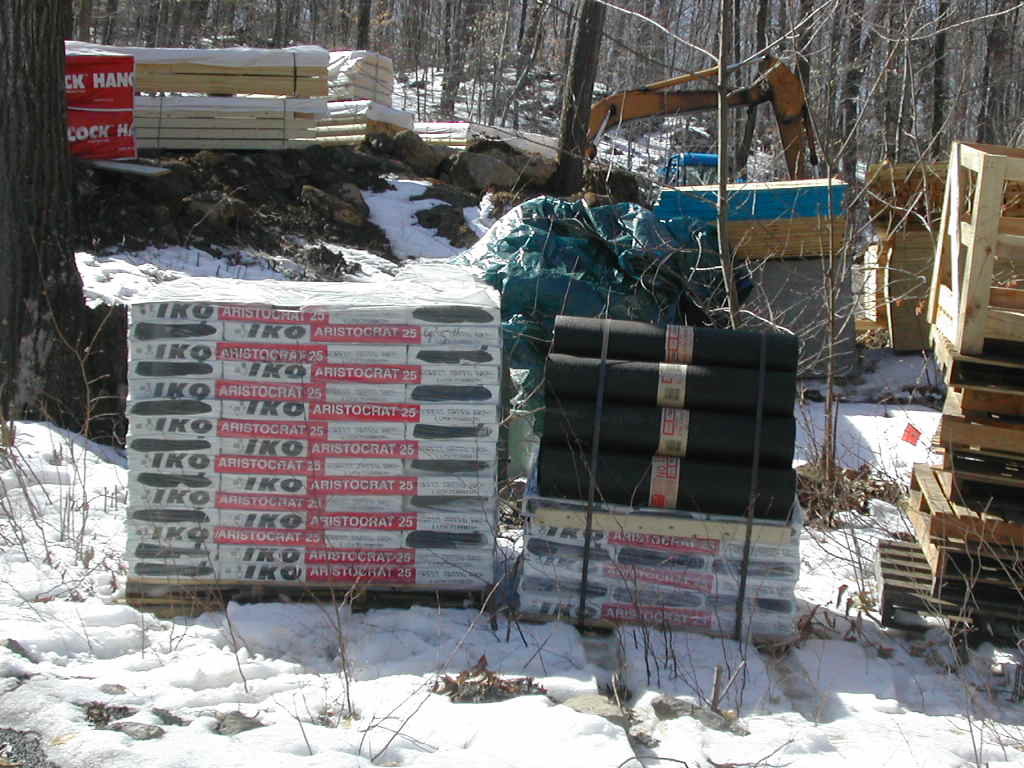 Stuff piled in front of and behind driveway.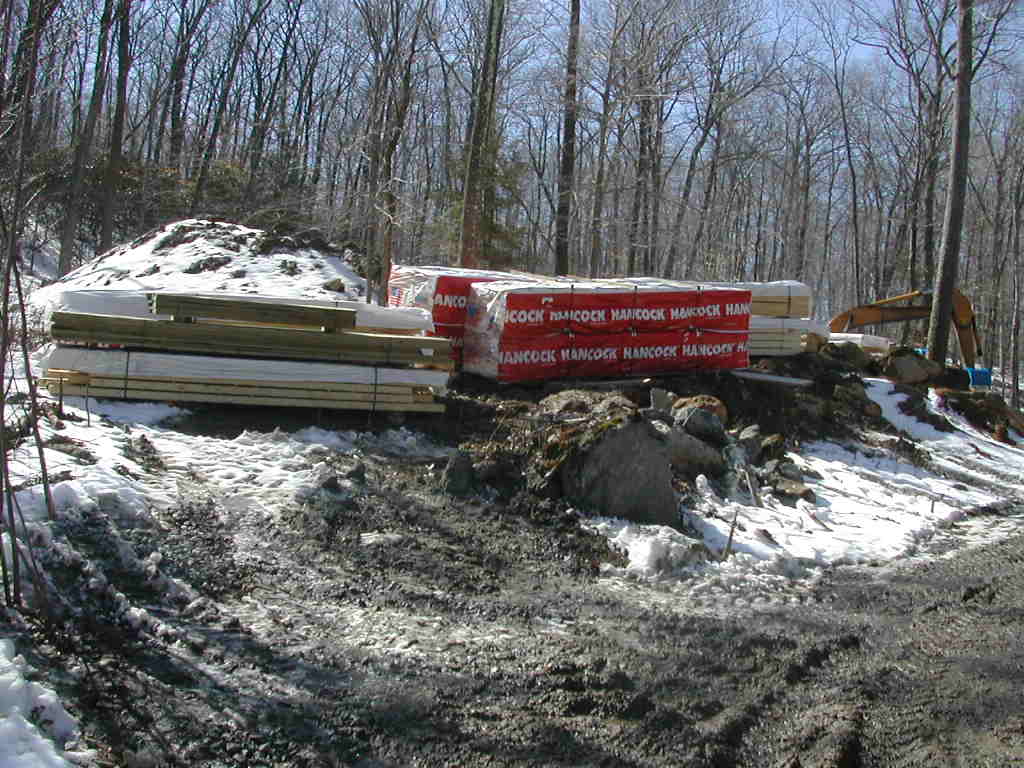 Some of the wood stacked up.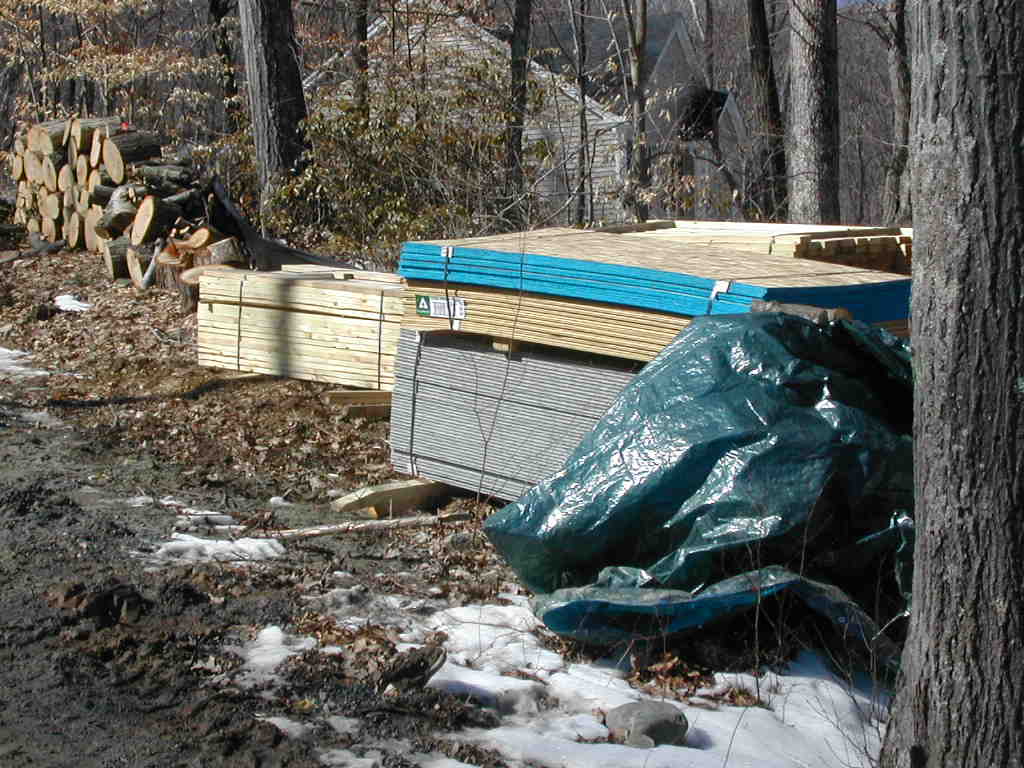 Some more wood.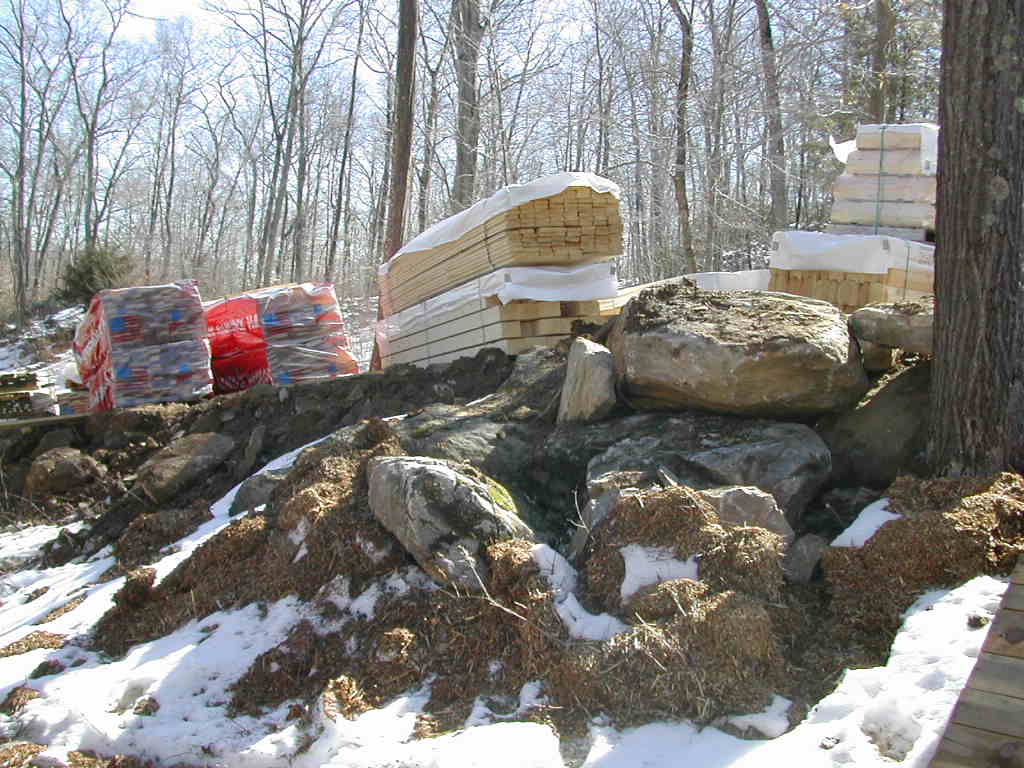 Yet more wood.




Here are the logs.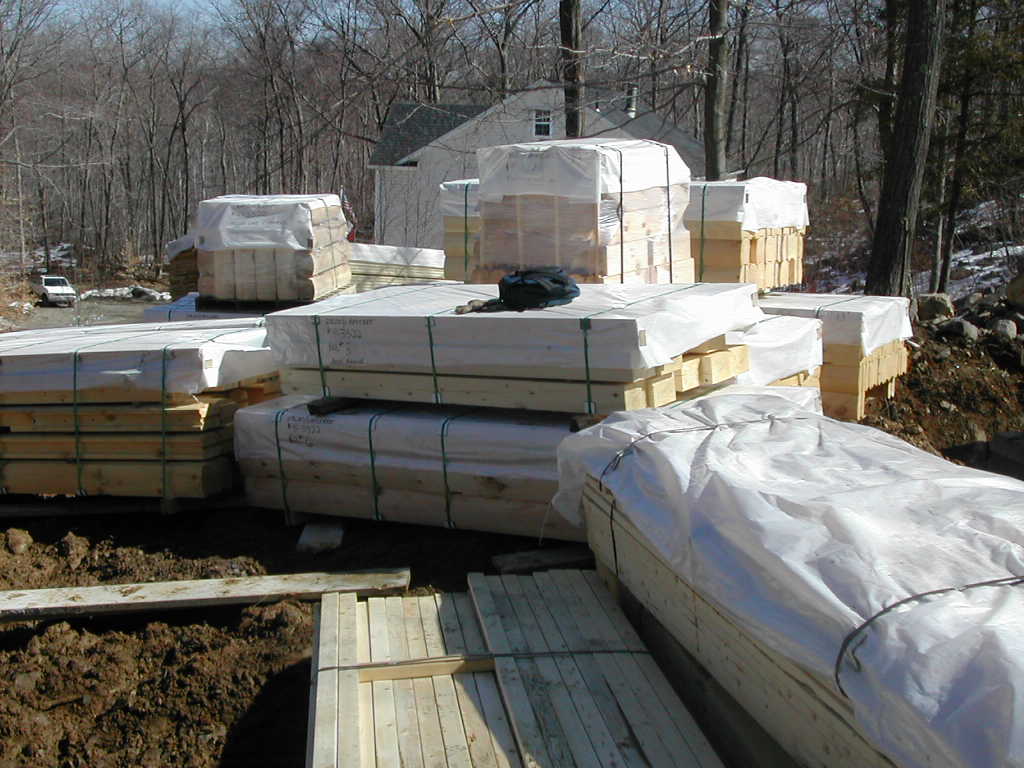 Another look at the logs and other wood.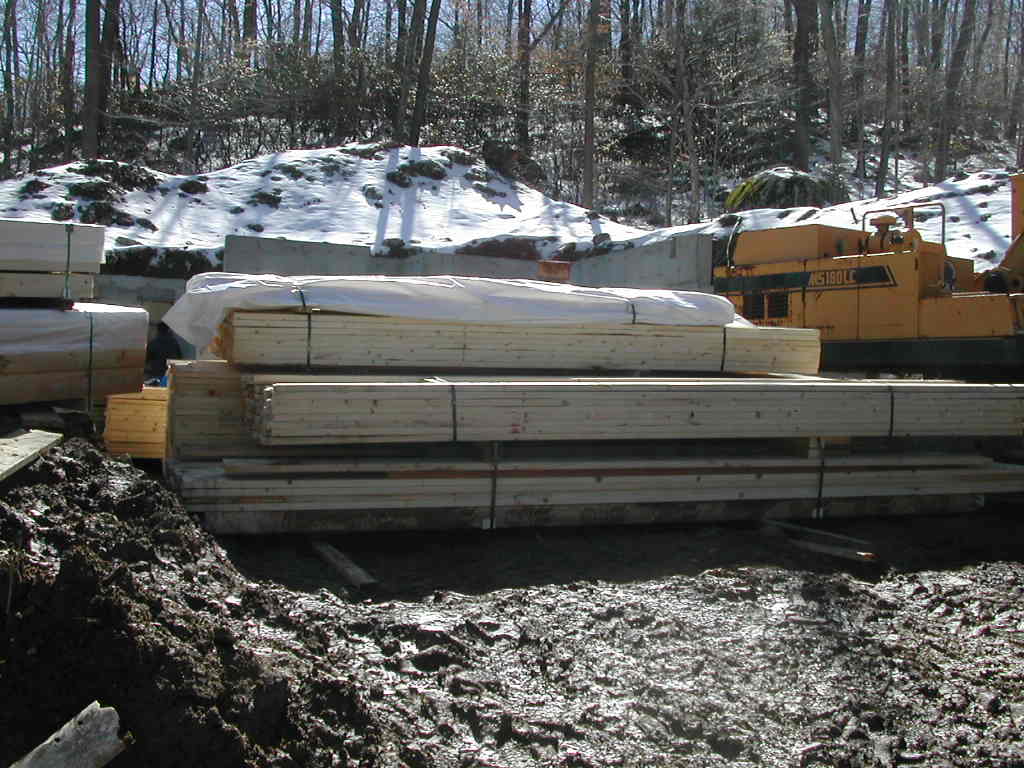 Even more wood.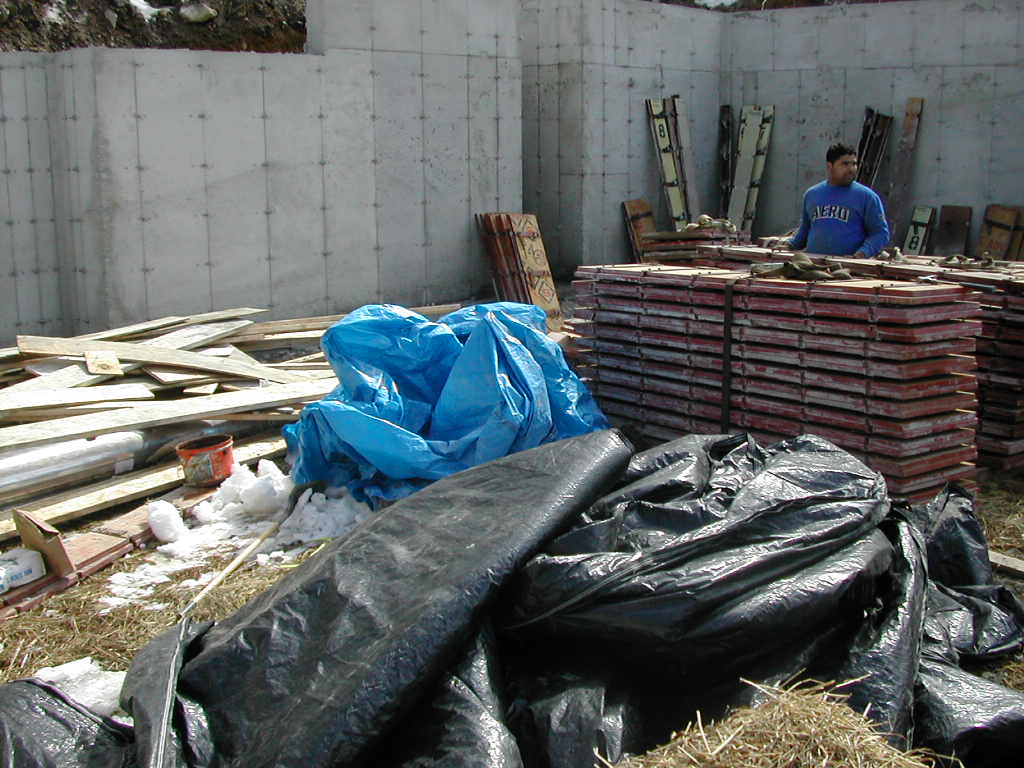 Basement already needs to be cleaned out and there is no house yet.